Scroll down for STEM Camp information
Thirty-one Jefferson County Schools students participated in the Southern Appalachian Science and Engineering Fair on March 28, 2017 at Thompson Boling Arena on the University of Tennessee campus.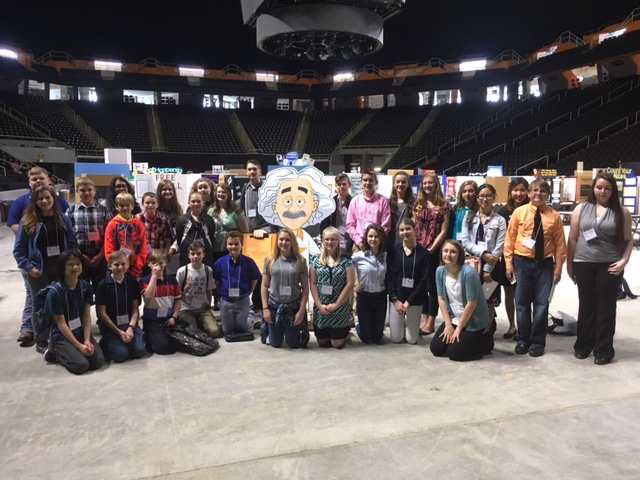 Fifth grades classrooms in Jefferson County Schools recieve water quality education and test kits from TVA
Jessica Veneable, Program Manager for TVA Science Kids – World Water Monitoring, has just complete providing the program to every fifth grade classroom in Jefferson County. The Natural Resource Water Quality Monitoring activity is a free "hands on science lab" that the TVA Science Kids program is bringing to schools across the TVA service area. View pictures from Talbott Elementary School participation.

The program includes a very strong review of the scientific method, collect, record and interpret data, draw conclusions, use scientific equipment, and discuss human impact. The students will test the water quality of a local river, lake, stream or pond. We will look at the indicators of temperature, turbidity, pH, and dissolved oxygen. Students conduct experiments using beakers, test tubes and reacting agents.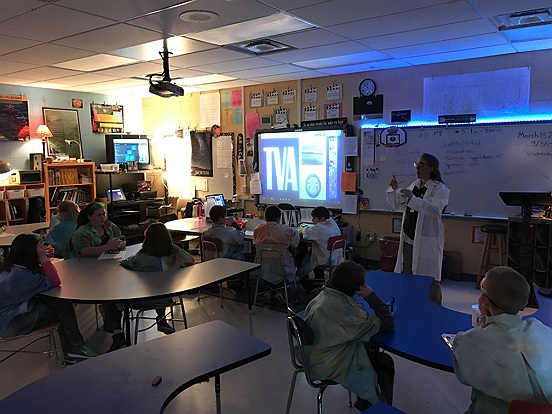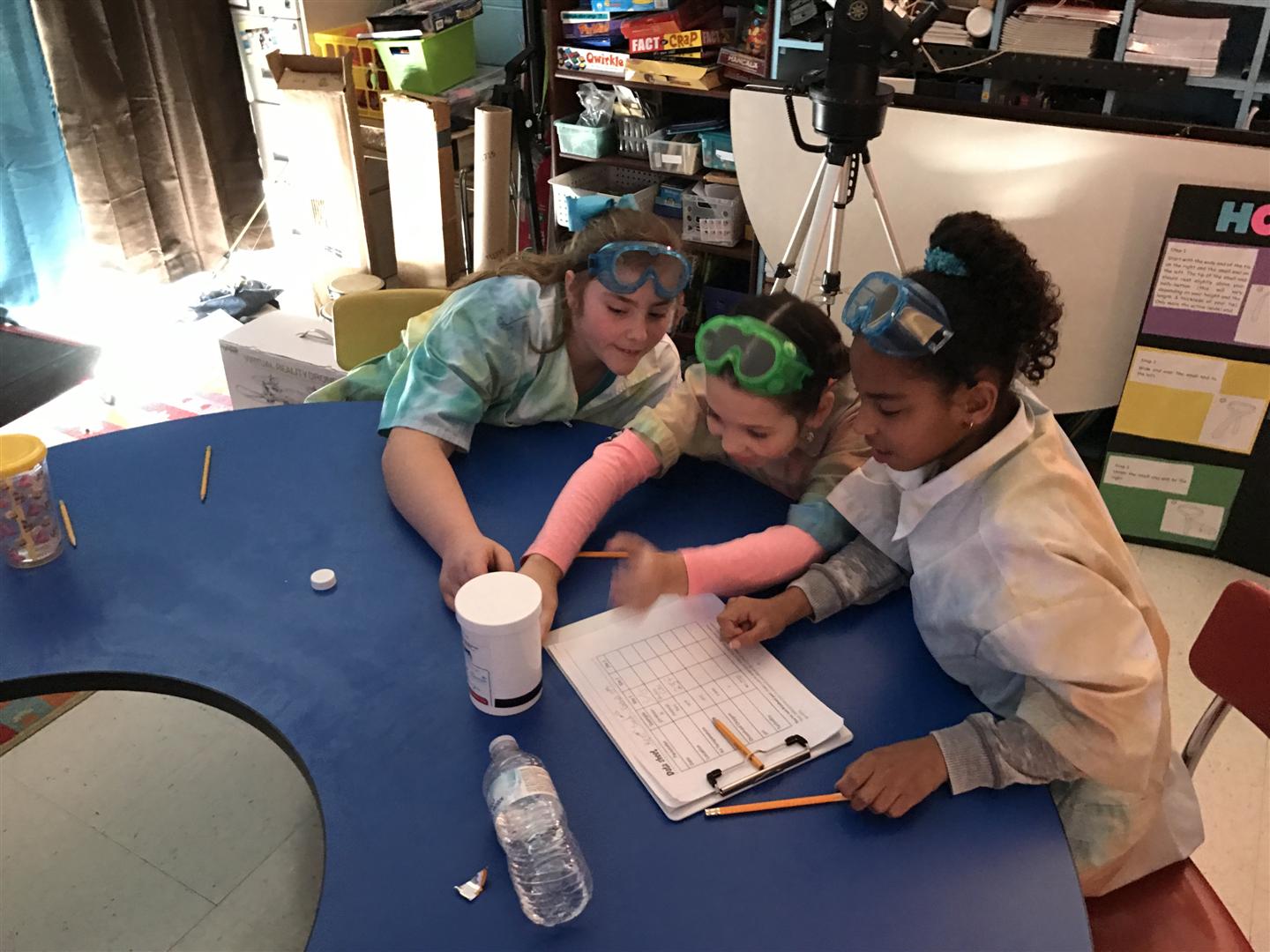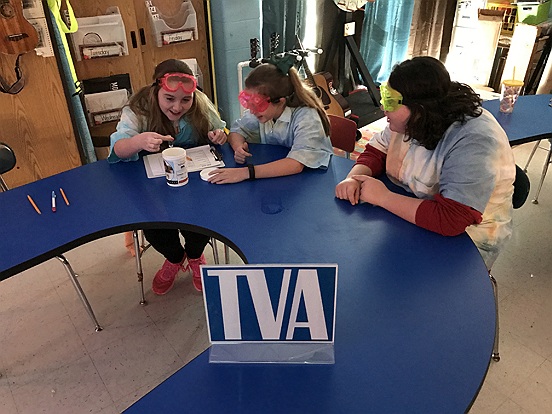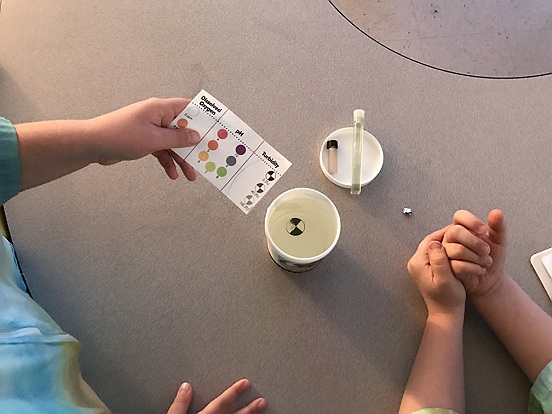 Design the Future - STEM CAMP 2017
Registration is Open! Space is limited - sign-up today!
Registration is closed for ALL GRADES. I am sure there will be changes in plans. You may continue to sign-up 4th and 5th grades students and they will be placed on a waiting list.

Click here to REGISTER FOR DESIGN THE FUTURE 2017 Waiting List
Sponsored by Jefferson County Schools


Design the Future – STEM Camp is a Science, Technology, Engineering,and Mathematics (STEM ) Camp designed to enriched and supplement the education of your student. The camp is open to students in Jefferson County Schools entering grades 4-8 for next school year (2017-18). Campers will engage in activity-oriented explorations that will enhance their creativity and problem solving skills.
The camp is located at Jefferson Middle School and we will accept up to 100 students. Space is limited! Register your child ASAP. The camp dates are June 5-9, 2017. DO NOT miss out on this exciting opportunity for your student! The camps will be led by Jefferson County teachers. Each day will be filled with investigations, physical activity, and a snack.
The camp day will begin at 8:00 a.m. and conclude at 12:00 noon. Students must have acceptable disciplinary and attendance records.

There is NO registration fee – all materials are provided. Students should not wear their best clothes because this WILL be a day of investigations and FUN!
Registration is closed for ALL GRADES. I am sure there will be changes in plans. You may continue to sign-up 4th and 5th grades students and they will be placed on a waiting list.
Click here to REGISTER FOR DESIGN THE FUTURE 2017 Waiting List
Engineering the Future with Girls IV (EFG) was held Saturday, March 4 at Mount Horeb Elementary School from 9:00 a.m. until noon.
The girls learned about Mars and possibilities for future colonization. They also learned about open and closed circuits. Each group selected an energy source (solar, wind or hydro) for a possible colony block on a terraformed Mars. A colony block consisted of six structures (a store, a school and four houses). A layout for the block was designed, buildings were assembled and decorated. Each structure contained an LED diode for illumination. All structures on the block were connected to a single power grid with a switch and only 1 3-volt volt battery. All structures on the block could be turn on and off using the switch. Each girl took her structure home with the LED light being powered by an individual battery.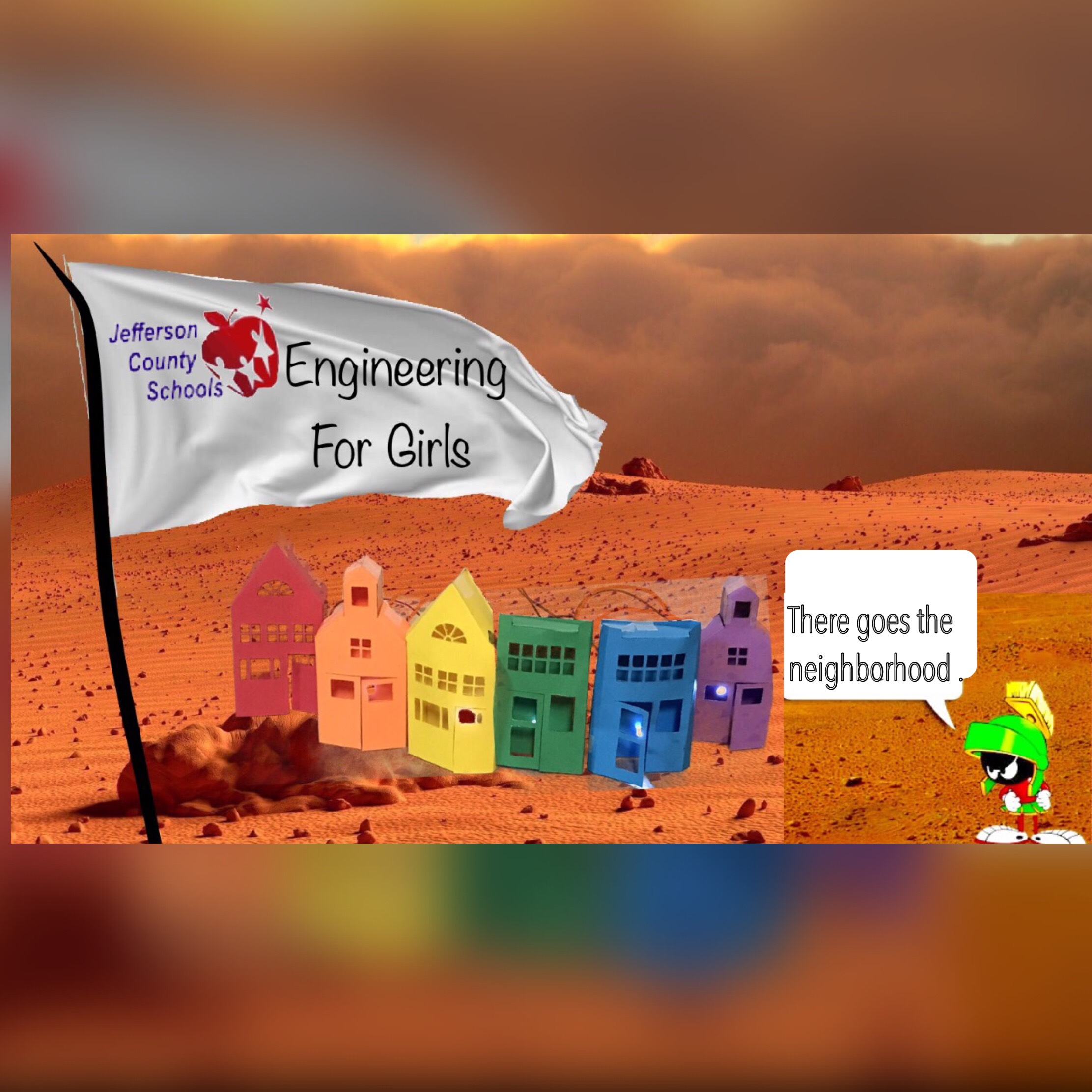 Click here to see all groups and their colony block.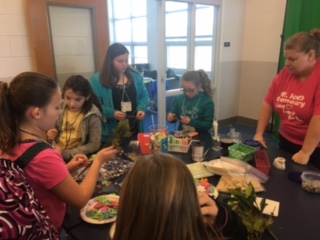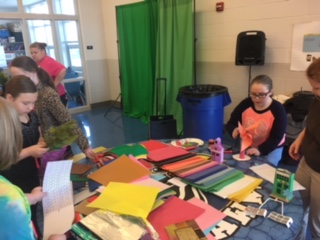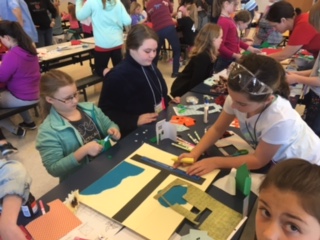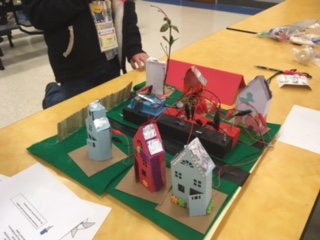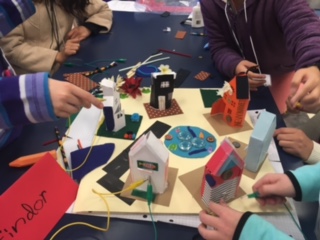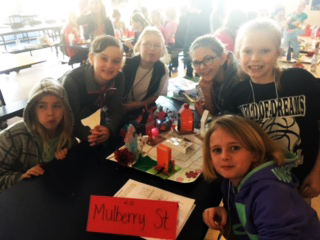 Tennessee Science Teacher Presentation by Iris Trent and Debbie Livingston
Colorful Chemistry
December 2, 2016
Click here for presentation and handout.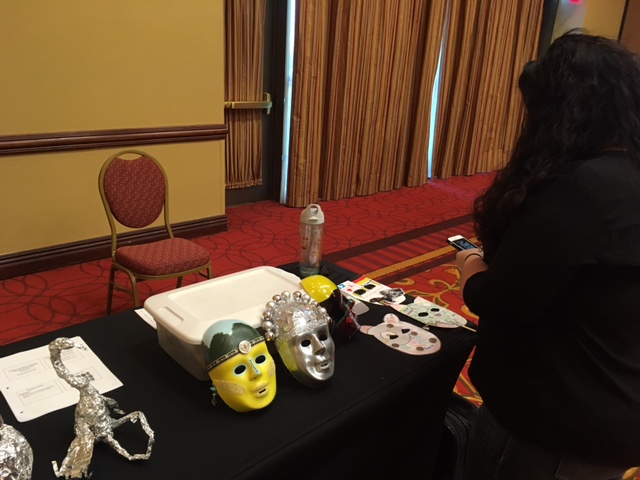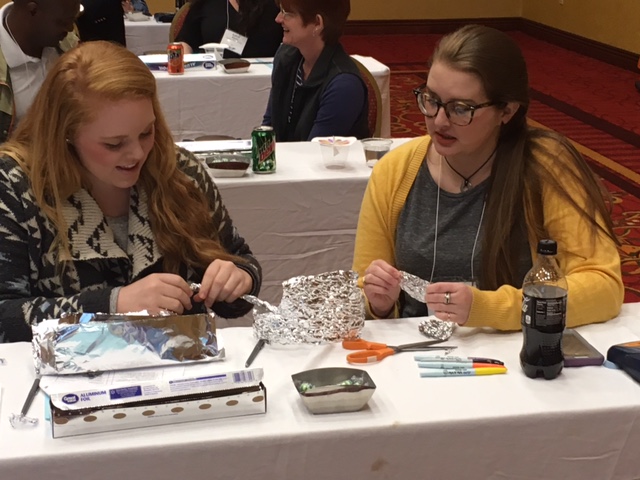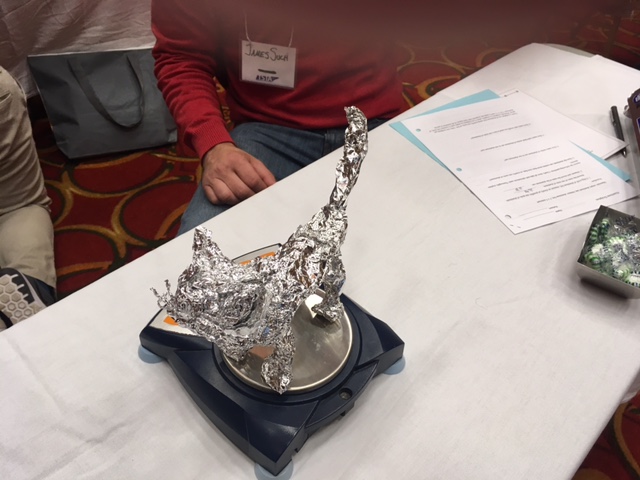 ITA Presentation 2016 I Love Free Elementary
Pictures from Camp 2016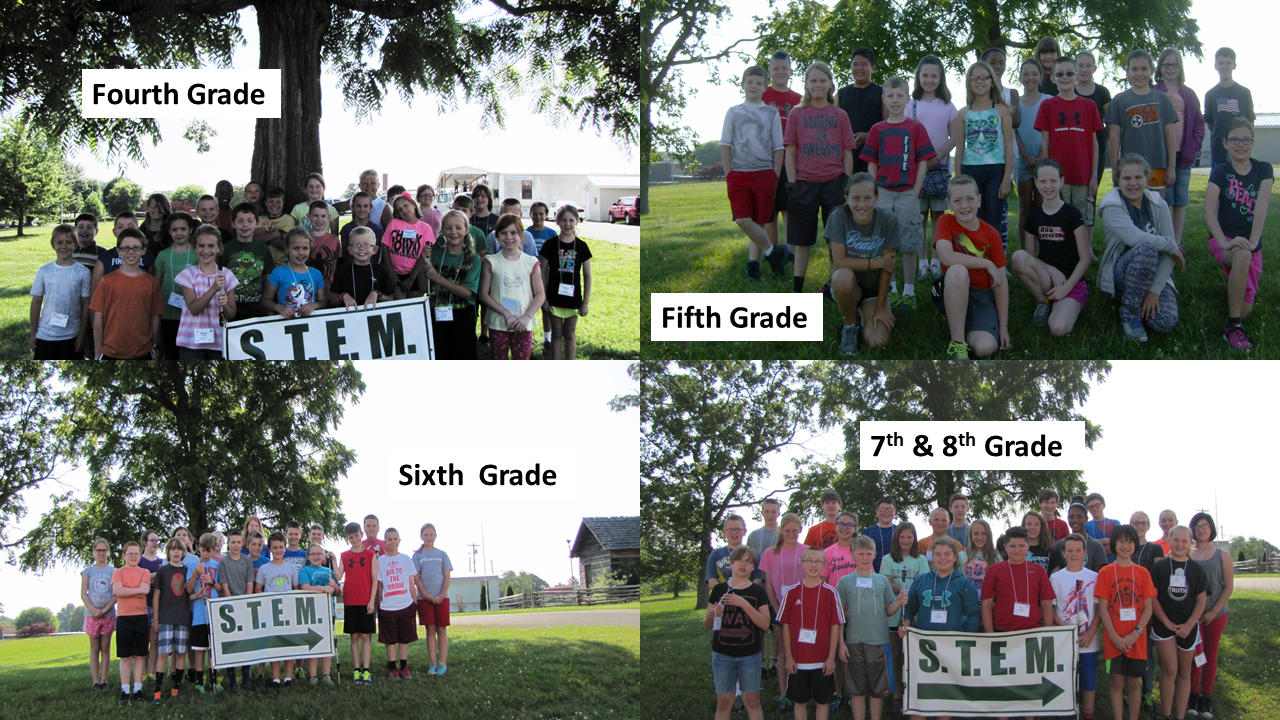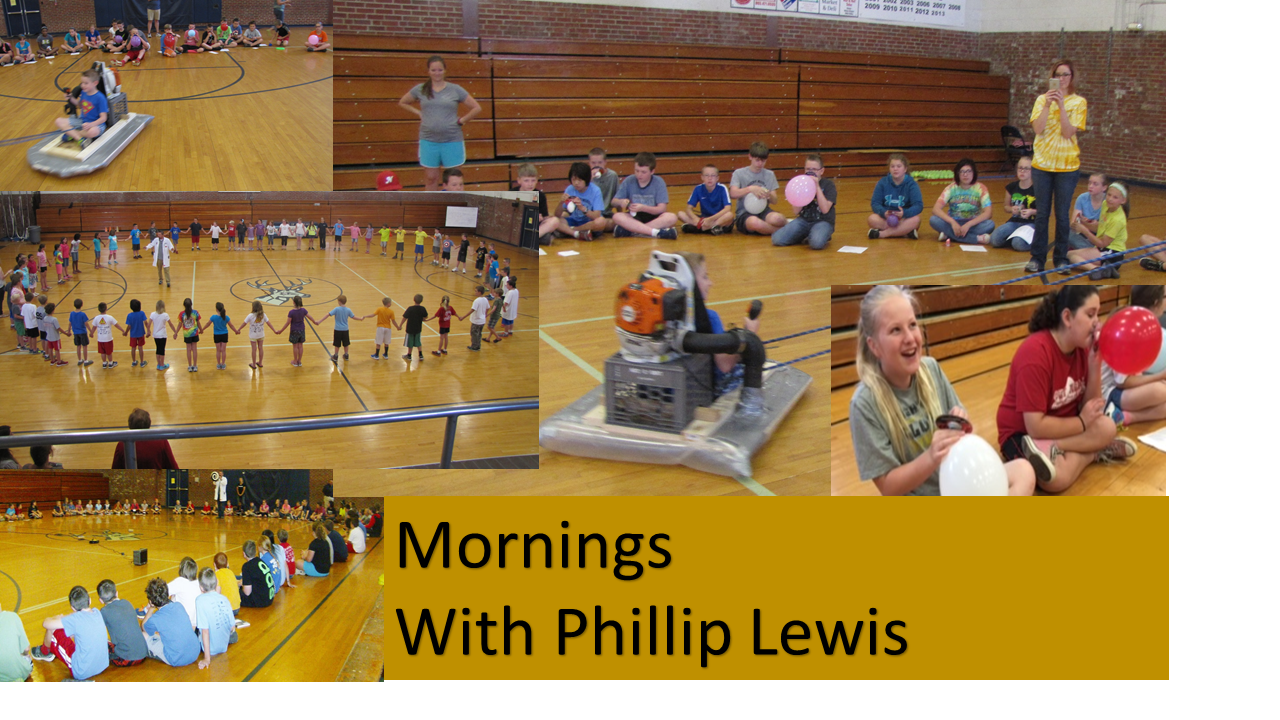 Day 1
In physical activity students learned how to take their heart rate and see how exercise change their heart rate.

Fourth Grade students made ships out of aluminum foil to see how many pennies could sink their ships. They also took an adventure through the water cycle as a water droplet.

Fifth Grade students prepared their own solar oven to test tomorrow. The 5th graders also experimented with solar panels. They were able to make lights, motors, and even music play by just using the sun.

Sixth Grade students had a skype session with Jared Stumps from Oak Ridge National Laboratory. He introduced the students to: Oak Ridge National Lab, the Manufacturing Demonstration Center, First Robotics program for high school studentnsand 3D printing. The students began programming and exploring the Scribbler robots, the robotic arms, and the sphero robots.


Seventh and Eighth Grade students began their introductions to coding.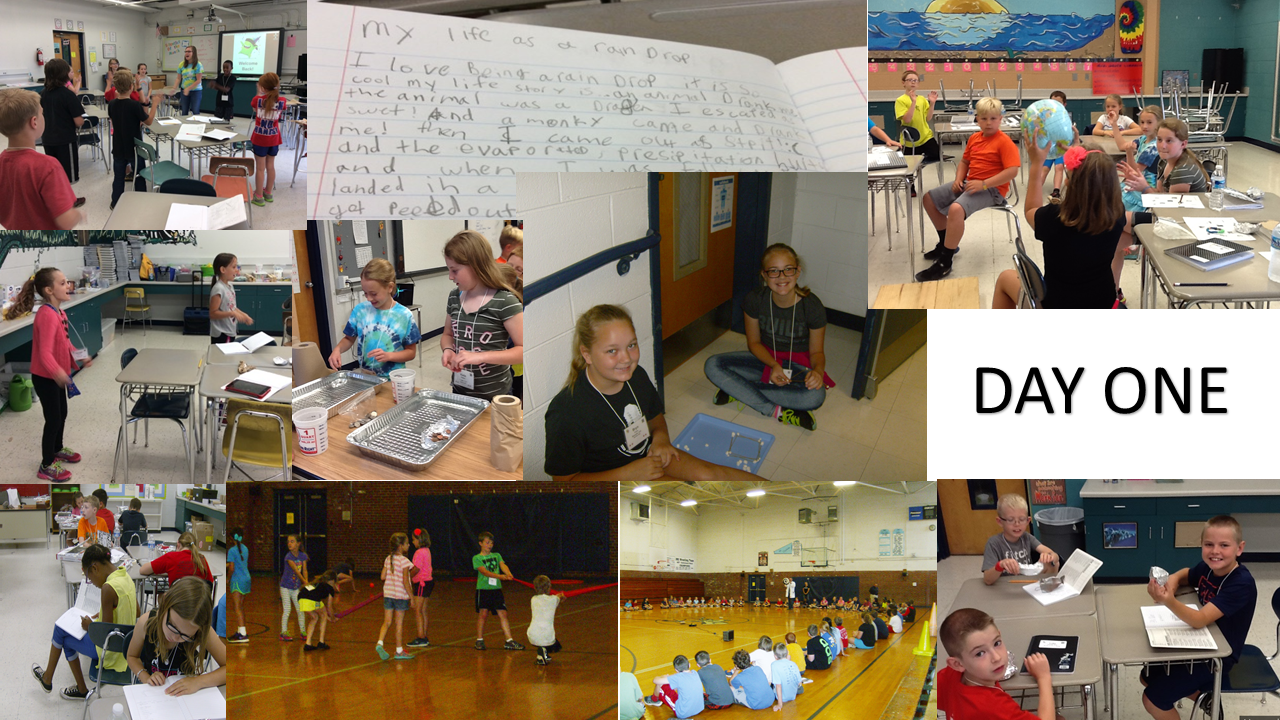 Day 2
Fourth Grade students took a virtual field trip to the Texas State Aquarium in Corpus Christi, Texas! They learned about the habitats of animals that live in the Gulf Coast.
Fifth Grade students made delicious (and messy) s'mores. Students created their own windmill designs to generate the most electricity. Students tested their designs and were able to get close to 2 volts.
Sixth Grade students continued to program the robots, drawing shapes, and writing letters with the robots.

Our coding students conducted more hands-on activities to continue understanding the foundation for coding and of course wrote more code.
Photos from Day 2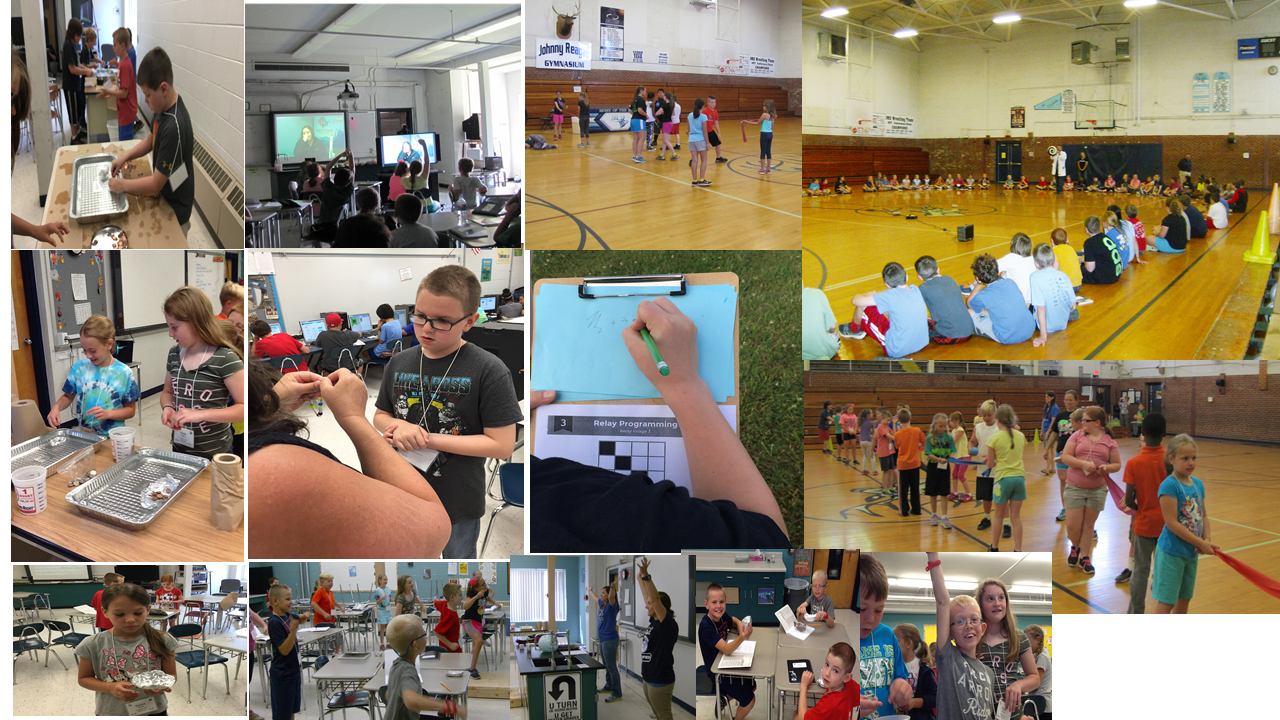 Day 3
Fourth Grade students set up a model of an oil spill. They created a budget for cleaning up the oil spill and cleaned up the oil spill using various materials.

Fifth Grade students used multiple solar panels to power a water pump.


Sixth Grade students learned about the robot's sensors. They programmed their robots to follow a line and made a maze for the robots to travel along.

Coding, coding, and more coding is the plan for seventh and eighth graders. All students completed Course One and received certificates from Code.org.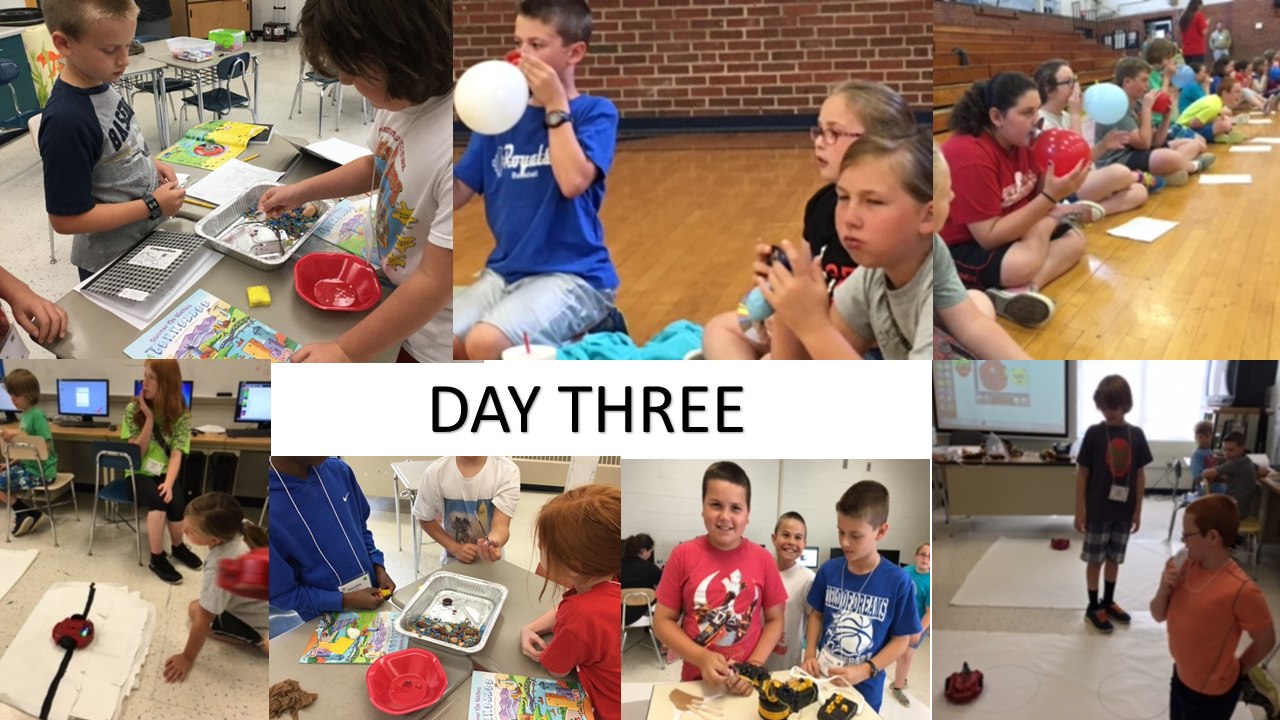 Day 4

Fourth grade students complete the oil spill clean-up activity from Engineering is Elementary. They also did a Project Wet activity, "Ask the Bugs" which was a simulation of stream sampling where students learning one method of determining water quality by identifying the organisms found in the stream or creek.

Fifth grade students had a visit from Mitch Cain, Appalachian Electric Cooperative, learn about energy use and costs. They were given the opportunity to ride a bicycle to see how much human energy is needed to power lights, a fan and a radio. They also did an activity with UV beads and sun screen to understand the effect of sunscreen when used to block UV light from the sun.

Sixth grade students completed their tracks/mazes for the scribbler robotic cars and spheros (the new Christmas list favorite). They also made final adjustments to the program they would like to use.

Seventh and eighth grade students had a visit from Mr. John Williams from Jefferson County High School. He is the advisor for the Technology Student Association (TSA). Students continued to improve their programs. students have written a totai of 5

0,938 lines of code! Way to go!




Physical Activity: Using the Kinect system, students focused on using technology based exercise to incorporate movement.
Photos from Day 4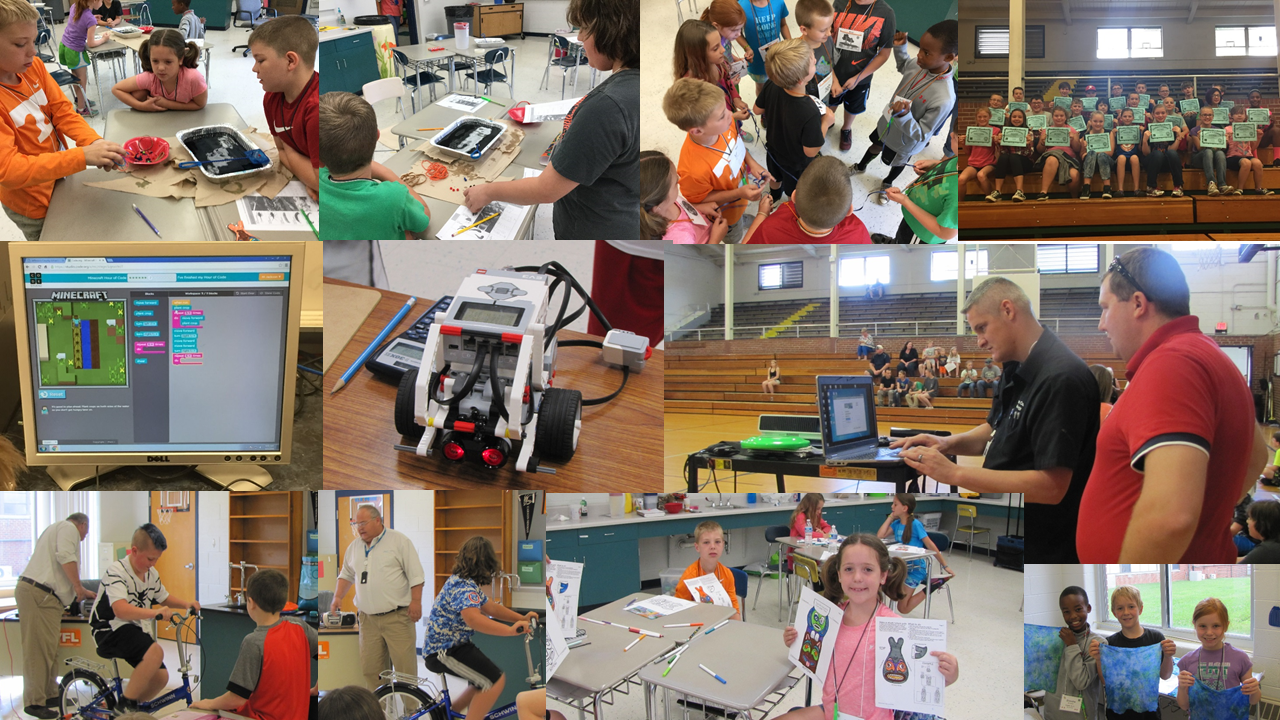 Coming soon camp overviews by grade level.
Seventh and eighth grade week overview
Science Education and STEM Education will house information and links to curriculum, websites, APPs to assist teachers, students and parents to aid in the education of children to enter the world as career ready members of society. Science education encompasses every aspect of life and allows children to explore the world around them.
The National Science Teachers Association (NSTA), founded in 1944 and headquartered in Arlington, Virginia, is the largest organization in the world committed to promoting excellence and innovation in science teaching and learning for all. NSTA's current membership of 60,000 includes science teachers, science supervisors, administrators, scientists, business and industry representatives, and others involved in and committed to science education. NSTA provides a Parent Portal resources for parents.
Other useful links include
SciLinks

providing links to websites, activities, science news and much more.